Please note: We don't sell direct to the general public.
In order to buy from us, a customer must have a valid automotive business license or automotive tax i. d. number.
---
---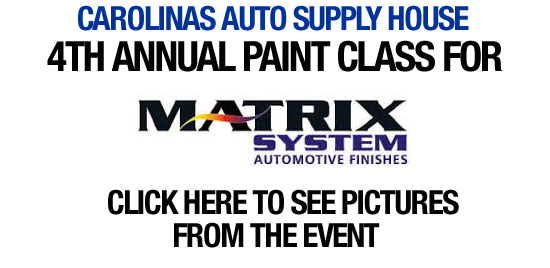 ---
(91.84 MB PDF)
(Pricing current as of July 2013)
---
2012 Carolinas Auto Fastener Catalog
The latest fasteners & kits in a 72 page PDF catalog

.
---
Our primary categories of parts are: Engine parts like cylinder heads, pistons and gaskets. Collision Repair parts including bumpers, hoods, fenders and custom grills along with body shop supplies like automotive masking tape and sandpaper. We carry accessories like step bars, bug deflectors and wheel covers. Our Air Conditioning department stocks hundreds of A/C compressors, refrigerant and tools. We're known as one of the best sources for replacement radiators in the country. And of course we stock miscellaneous items like chemicals and bulbs.
---
Call and order Today! 1-800-438-4070
Orders in by 2:30 PM EST Ship Same Day. GUARANTEED!
(See Policy for terms and conditions)
---
As much as we try to guarantee our prices, please call 1-800-438-4070 to confirm the latest pricing. This web site is intended as a guide only. Prices are subject to change without notice.