About Carolinas Auto Supply House
Carolinas Auto Supply House, Inc. is a privately owned and operated wholesale parts distributor. We have been in business in Charlotte, NC since 1915. Our customers have been loyal over this time, and allow us to continue to grow. Our product lines have changed over time, but as we add more products, we strive to offer a strong product at a competitive price.
We carry a variety of parts at Carolinas Auto Supply House. Some of the parts we stock include cylinder heads, pistons, gaskets, and complete engine rebuild kits. We also carry a full line of collision repair parts ranging from bumpers, hoods, fenders, custom grills and light assemblies. Carolinas Auto Supply House can provide you with body shop supplies such as automotive masking tape and sandpaper. We carry accessories like step bars, bug deflectors and wheel covers. Our air conditioning department stocks thousands of compressors and accumulators, refrigerant and various tools to help with your job. We are known as one of the best sources for replacement radiators in the country due to our huge inventory. And of course we stock miscellaneous items like chemicals and bulbs. We sell over a million hose clamps a year!

Carolinas has over 150,000 sq. feet of warehouse space, located at the intersection of I-85 and I-77. We have three floors of auto parts, and 60 full time employees. We ship primarily to the eastern part of the United States, but have customers in all 50 states. We ship out orders using Fed Ex, UPS, and also LTL trucking services.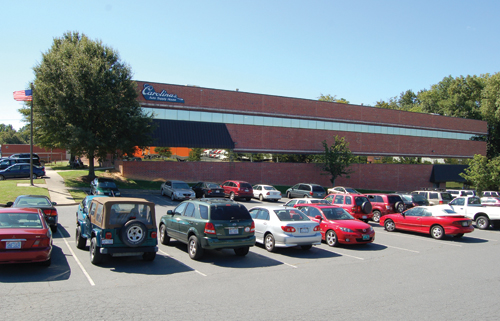 ---
Order Process
The order process starts when you call in to our salespeople, and an order is created. This order is routed to the appropriate area in the warehouse, where the parts are then pulled and packed. After the parts are double checked and packed into a box, the paperwork is then billed. We use the least expensive and quickest shipping method in order to get your parts to you. We do receive a discount from various shippers, and pass that discount to our customer. Our goal is to have every order entered before 3:00 shipped on the same day.
If you are in the area and choose to pick up your order at our local counter, we can have the parts waiting for you when you come in. We sell to hundreds of customers at our city counter each day.
---
Merchandise Buyers
Alan Campi is the general manager of our paint, body and equipment division. This department has won several national awards from vendors such as Carborundum and Coverlay. We have experienced tremendous growth with the addition of our private label
Pro-Finish brands of clearcoats, primers and basecoats.
Kenneth Hines is an expert on many of the paint, body, and equipment division. He works on product development, and serves as a buyer for many of these products as well.
Donna Jones works with all three of the buyers, placing orders and confirming the shipping of our incoming products. We depend on the smooth flow of products from our vendors in order to keep our warehouse stocked.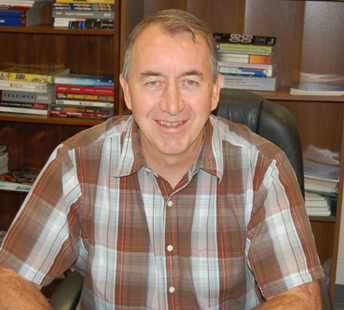 Elwin Proctor is the buyer for Air Conditioning, Radiators, Hard Parts, Chassis Parts. He is well versed in all of these lines, and helps us to provide these parts at the lowest price possible.
Elwin is constantly adding new lines of products.
---
Sales Staff
When calling in an order, or checking prices, someone from our sales group will answer the phone. We have over 20 sales representatives which all have a strong background in the auto parts industry. We also have a counter staff of 10, to serve you when you come to pick up parts at our location. Our customers are the number one priority, and our sales team is trained to help in many ways.
---
Warehouse Staff
Our warehouse is over 150,000 square feet, allowing us to stock large quantities of nearly any part you need. We have containers of radiators, sheet metal, bumpers, and other products coming in daily. It is a difficult job maintaining an inventory this size, but we have 20 full time employees to unload, stock, and ship our parts. We have to receive the product before it can be put on the shelf. After it is on the shelf, it will soon be pulled and packed, and shipped to you. We have a receiving department, stockers, order pullers and packers, and even a returns department.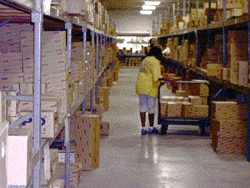 ---
Office Staff
Our office staff keeps all of the products, orders, and payments flowing to the appropriate places. We handle accounts payable, accounts receivable, order processing, payroll, and other functions in the office. There are five people in the office to support our sales and warehouse staff. As with any business, nothing can be completed without going through the office.
As much as we try to guarantee our prices, please call 1-800-438-4070 to confirm the latest pricing. This web site is intended as a guide only. Prices are subject to change without notice
---
As much as we try to guarantee our prices, please call 1-800-438-4070 to confirm the latest pricing. This web site is intended as a guide only. Prices are subject to change without notice.